Image Media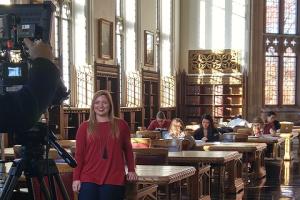 OU Libraries Marketing & Communications Department builds awareness of the Libraries resources, services and programs that support the OU community. We are responsible for media relations, marketing and advertising, including creating OU Libraries communications, multimedia, social media and more.
Bizzell Memorial Library Photography Policy
Photography is permitted within the Bizzell Memorial Library without advanced notice after 5 p.m., Monday through Friday, or before 1 p.m. Saturday and Sunday. Advanced notice is required for photography in the library outside of these times and for any filming in the library. Please contact libpr@ou.edu for more information.

Filming or photographing patrons in the library without first obtaining written consent is prohibited.