Image
Image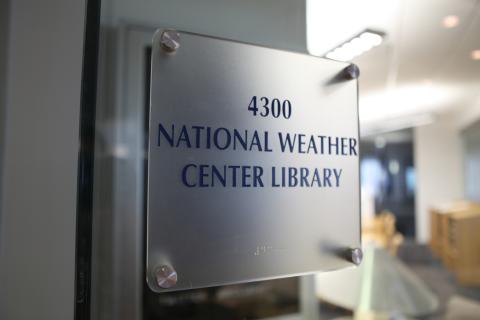 Description
The National Weather Center (NWC) Library began operating in 2006, when the National Severe Storms Laboratory (NSSL) Library was merged with OU's School of Meteorology library.  We support the research, education, outreach, and operations of all NWC entities, and offer research services to anyone in the general public with an interest in weather or geography.  The NWC Library collection contains materials covering subjects including:
Meteorology
Geography
Geographic Information Science
Environmental Sustainability
Climatology
Mathematics
Physics
Disaster Management
Computer Programming and Languages
Our library is also home to unique government documents, historical weather maps, and rare field sketchbooks of tornadoes from the 1800s.
Address
National Weather Center
120 David L. Boren Blvd., Suite 4300
Norman, OK 73072
United States