Image
Image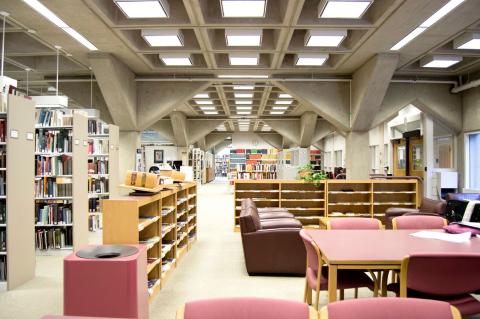 Description
The Grant Fine Arts Library serves as the neighborhood library for the Weitzenhoffer Family College of Fine Arts of the University of Oklahoma, supporting their mission to provide "excellence in arts education, scholarship, and creative activities, and the nurture of its students by maintaining a university environment in which the highest professional standards are exemplified through its faculty."
Address
Catlett Music Center
500 W Boyd St., Rm. 20
Norman, OK 73019
United States
Build Your Page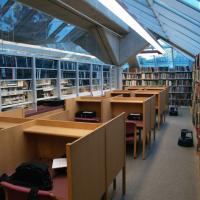 The Media Resource Center, a Special Collection within the Ruby Grant Fine Arts Library, is a working library of recorded (time-based) materials: CDs, videos, digital audio tapes (DATs) and regular cassette tapes, digital video discs (DVDs) and long-playing records (LPs). These are available to anyone who wishes to use them within the Fine Arts Library. Additionally, faculty, staff and  students may also borrow some items for short periods.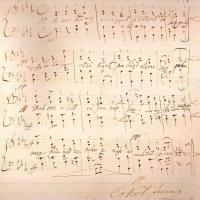 Vintage sheet music from the 1900's through the 1960's has been collected through various donations to the Fine Arts Library. Much of the collection has been cataloged in a "composer / title" file. The collection contains popular, radio, movie, sacred, and operatic music. Newspaper music dating from the late 1890's to the early 1900's is also available as part of this rare collection. This music was published in Sunday supplements of major east coast newspapers. An index to this collection is available at the Fine Arts Library circulation counter. Joseph H. Benton, noted Oklahoma operatic tenor and former University of Oklahoma voice faculty member, donated his musical books and sheet music to the Fine Arts Library. Mr. Benton used much of the sheet music in performance and in his teaching studio and includes his personal annotations. An index to this valuable collection is available in the Fine Arts Library reference section and at the circulation counter.
This guide contains recommended resources for arts business and entrepreneurship books, articles, and market and industry research. Includes a list of recommended arts administration journals and research tips for students.