Image
Image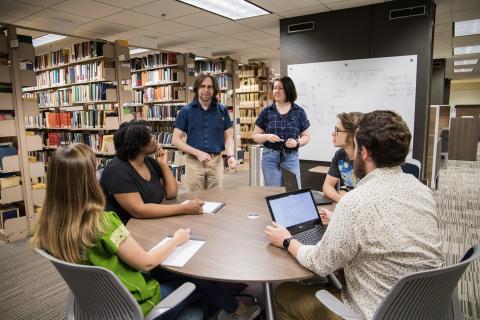 Description
The Learning Lab is located on Lower Level 1 in Bizzell Memorial Library next to the Helmerich Collaborative Learning Center. In the Learning Lab, OU students have access to collaborative and individual study spaces as well as assistance from other campus services that support student success such as UC Action.
 
Today's Hours
This unit is accessible whenever the Bizzell Memorial Library is open.
Address
Bizzell Memorial Library
401 W Brooks St.
Norman, OK 73019
United States
Build Your Page
Featured Services & Spaces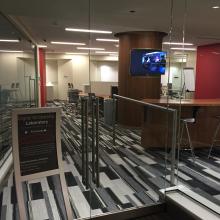 Consultations @ OU Libraries is a space dedicated to supporting student success and learning. It provides consultation and meeting spaces for campus units, programs, instructors, and teaching assistants that would like to:
regularly or occasionally consult with students one-on-one or in small groups;
conduct satellite office hours;
offer enrichment or outreach activities.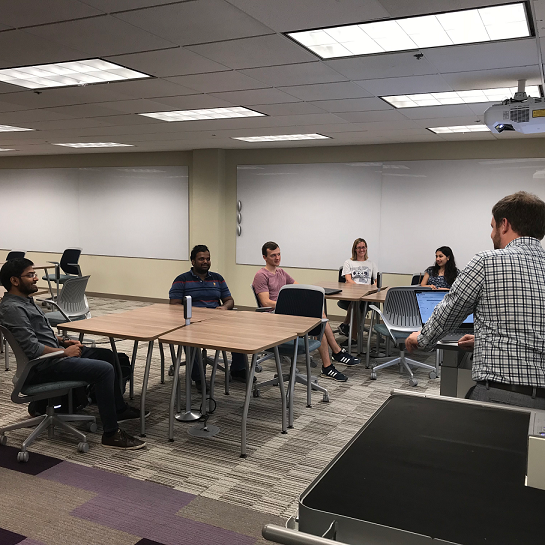 The Learning Lab Classroom is a flexible space that focuses on group work and brainstorming, instruction sessions, presentations, workshops, and other events. The classroom supports groups up to 24 individuals.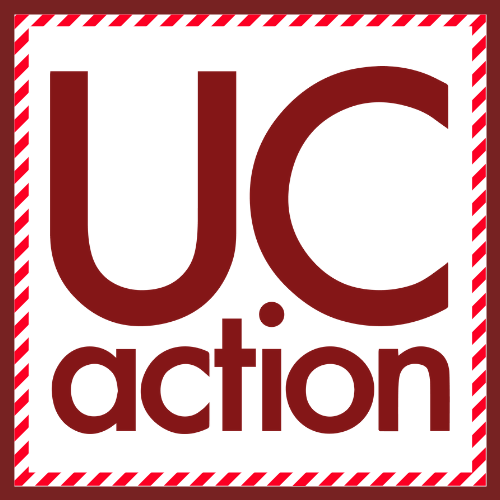 The Student Learning Center, a department of University College (UC), offers free tutoring sessions through UC Action. This nationally, CRLA Certified service offers walk-in, small group appointments, faculty directed sessions, and uniform exam study nights to help students take action towards their own academic success. 
Technology
Technology

Description
Wi-Fi access is available in all rooms of the library. Instructors and students can access the internet by wirelessly connecting to the University's wi-fi network.