Image Media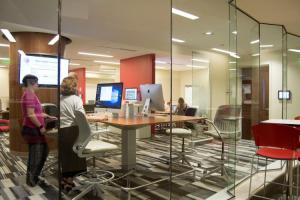 Consultations @ OU Libraries is a space dedicated to supporting student success and learning. It provides consultation and meeting spaces for campus units, programs, instructors, and teaching assistants that would like to:
regularly or occasionally consult with students one-on-one or in small groups;
conduct satellite office hours;
offer enrichment or outreach activities.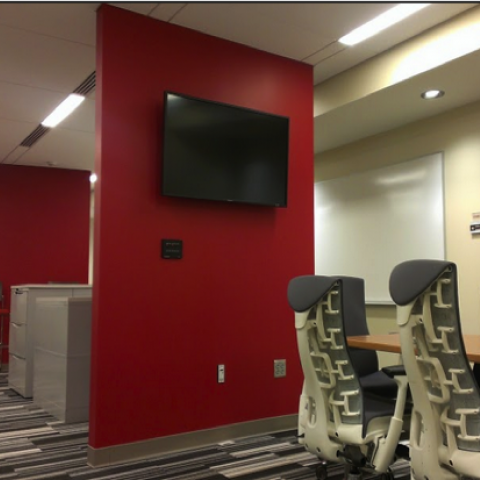 OU faculty, staff, and graduate students are invited to use the studio spaces for collaborative meetings. There are three studio spaces (Studio A, B, and C) that can be reserved in advanced. Each space fits 5 people comfortably and has an LCD panel for shared viewing.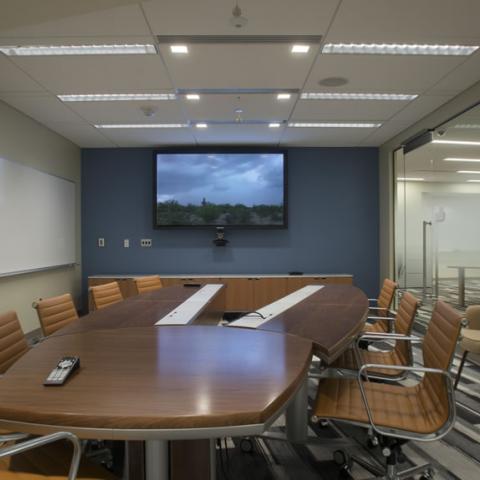 Faculty, graduate students, and staff can hold virtual meetings in the Conference Room using Zoom, a video conferencing system. The Conference Room's physical space fits up to 15 people comfortably.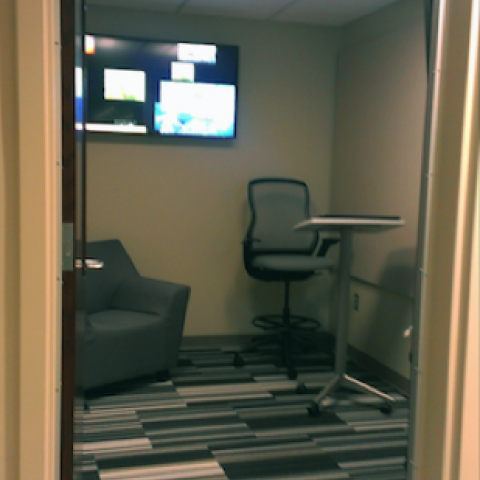 The Recording Studio allows faculty and graduate students to capture their lectures and any content such as lecture slides, images, video, or live demonstrations via the Web. Please contact OU Libraries to set up a training session on using the equipment available in the room.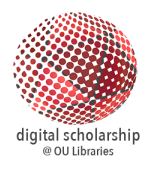 Digital Scholarship supports collaborative, cross-disciplinary research using emerging technologies. Through workshops, consultation, and training, our Digital Scholarship Specialists help faculty and graduate students identify innovative digital tools and resources that build on traditional research and teaching methods.
Consultations: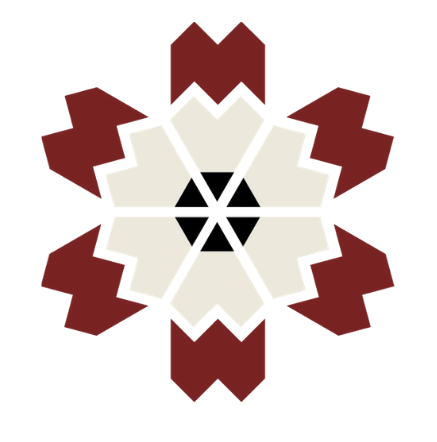 The OU Writing Center is a university-wide program that enriches learning, teaching, and research through engagement with writing. They assist students and faculty across the campus with all types of writing projects at any stage in the writing process. 
Consultation Hours: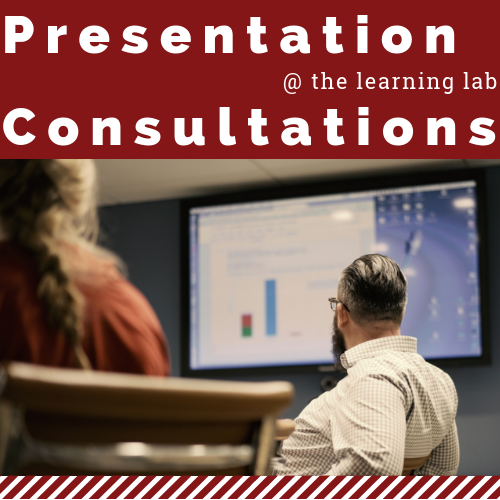 Presentation Consultations @ the Learning Lab offer personalized instruction to students, faculty, or staff experiencing communication apprehension or "stage fright" as well as help with overall presentation design and organization. Presentation coaches work one-on-one or with groups within the University of Oklahoma community from the initial brainstorming all the way through practice delivering presentations. Presentation Consultations @ the Learning Lab is designed to support in-person as well as virtual consultations. You'll select how you want to meet with us, either in-person or virtually, on the reservation form when you make your appointment.
Consultation Hours:
Monday: 3pm — 5pm
Wednesday: 3pm — 5pm
By appointment only.