Getting Started Databases
Early English Books Online
Early English Books Online (EEBO) contains over 140,000 titles listed in Pollard and Redgrave's Short-Title Catalogue (1475-1640), Wing's Short-Title Catalogue (1641-1700), the Thomason Tracts (1640-1661), and the Early English Tract Supplement. All titles are full text digital facsimiles from the Early English Books microfilm collection. Highlights of the collection include works by Shakespeare, Malory, Erasmus, Newton, and Galileo.
History of Science, Technology, and Medicine
Covers the history of science, technology, and medicine and their influence on culture. Materials indexed include journal articles, conference proceedings, books, book reviews, and dissertations. Integrates four bibliographies: the Isis Current Bibliography of the History of Science, the Current Bibliography in the History of Technology (technology and culture), the Bibliografia Italiana di Storia della Scienza, and the Wellcome Library for the History and Understanding of Medicine.
IsisCB Explore
Research tool for the history of science, whose core dataset comes from bibliographical citations in the Isis Bibliography of the History of Science. The IsisCB contains over 40 years of curated bibliographical data. Use with ISIS Cumulative Bibliography to provide coverage 1913-present.
Subject Librarian(s)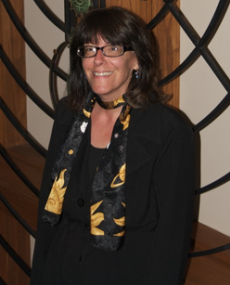 JoAnn Palmeri
History of Science Librarian, Acting Curator of the John and Mary Nichols Collection