Image
Image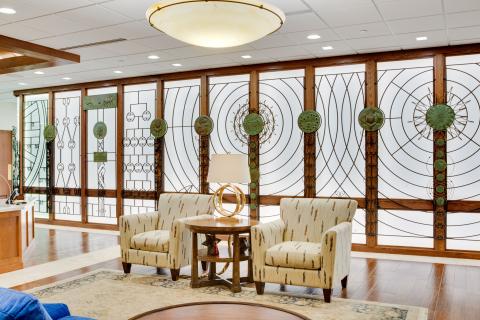 Address
5th Floor Special Research Collections
401 W Brooks St.
Norman, OK 73019
United States
Build Your Page
Atomic Era Materials from the Collections: a display of materials relating to Oppenheimer, the Manhattan Project, and the Atomic Bomb. Items are on display in cases in the foyer and the East Hall. Browsable materials related to the display are viewable in the Reading Nook area and are always accessible during open hours. The East Hall may be temporarily closed during tours and class visits. 
Scheduled closures of the East Hall:
October 3   -  noon to closing
October 24  -  noon to closing
November 8  -  11am to closing
November 15  -  all day
November 30  -   all day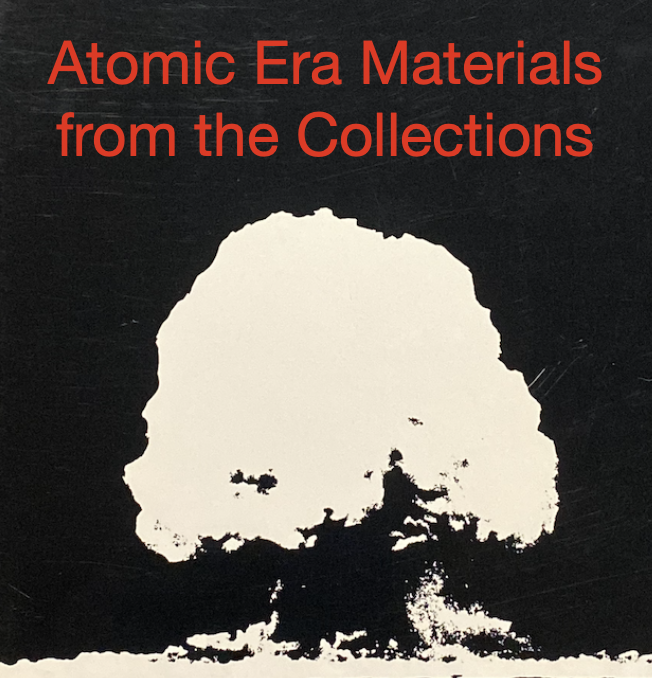 View materials from the collections in display cases throughout the foyer and in the East Hall.
Browse research resources and items in pop-up topical displays in the Reading Nook.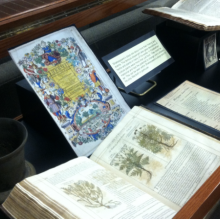 Throughout the years materials from the collections have been featured in displays and exhibits on the 5th floor, throughout OU Libraries, and at other campus locations.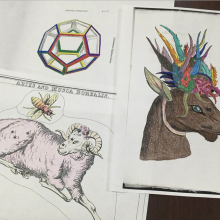 Browse the link above for coloring pages based upon illustrations from our rare books, as well as for events inspired by the #ColorOurCollections social media campaigns organized by The New York Academy of Medicine (NYAM). 
Classes in the Collections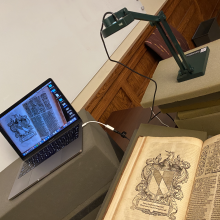 Faculty are encouraged to use materials from the collections in support of instruction. We are eager to collaborate to facilitate use of our collections for student learning and research. Contact us for a consultation.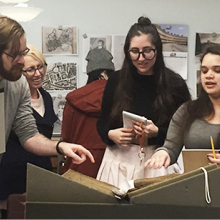 Each semester we host class visits which introduce students to the world of Special Collections, Rare Books and Archives.  Our holdings can support a wide range of topics and disciplines across the curriculum (for examples see the list of class visits from previous semesters).
Visiting Reseacher Support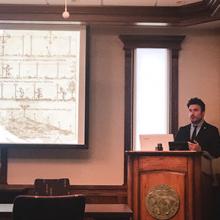 Learn more about scholars who have visited the Collections through our Mellon Fellow Travel program.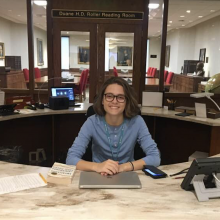 Send us your questions or make an appointment for research help using the collections:

Additional help:
Technology
Technology

Description
Wi-Fi access is available in all rooms of the library. Instructors and students can access the internet by wirelessly connecting to the University's wi-fi network.