Image Media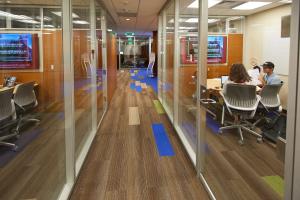 The STEM Services Team provides the OU community with subject expertise and assistance with appropriate literature, analyses, and digital tools through consultations, workshops, and instruction sessions. Our subject expertise focuses on any Science, Technology, Engineering, and Mathematics topic.  

You can make an appointment with any of the STEM Services Team by clicking on their name below.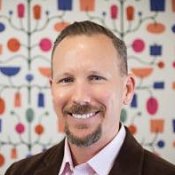 Expertise and Areas of Interest
Engineering / Computer Science / Geology / Geophysics / Aviation / Scholarly Communication
 
Expertise and Areas of Interest
Biology / Microbiology & Plant Sciences / Geography & Environmental Sustainability / Statistical programming and data visualization /  Geographic Information Systems (GIS) / Experimental design / Univariate and multivariate statistics / Evolutionary ecology / Bioacoustics / Lichens / Ornithology / Open science initiatives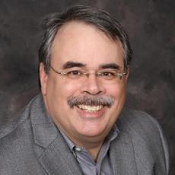 Expertise and Areas of Interest
Research data management / Data management plans/ DMP Tool  / Python / R / Shell scripting / Open Science Framework / Digital Object Identifier / ORCID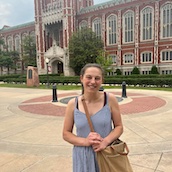 Expertise and Areas of Interest
Communication of Science to the Public / Critical Pedagogy / Biochemistry / Scientific and Technical Writing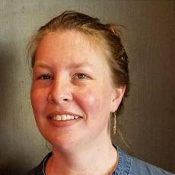 Expertise and Areas of Interest
Chemistry & Biochemistry / Health & Exercise Science / Mathematics / Meteorology / Physics & Astronomy / Psychology / Graduate student services / Open education resources / Open access publishing /

 
Data Services Unit (formerly DAVIS)
The Data Services Unit supports OU community members with their data needs. Consult with specialists and graduate assistants who are familiar with working with data, including management, analysis and visualization. With the ability to ask questions and receive guidance, Data Services is the focal point to help faculty, researchers, and students work with their data.
Digital Scholarship
Digital Scholarship supports collaborative, cross-disciplinary research using emerging technologies. Through workshops, consultation, and training, our Digital Scholarship Specialists help faculty and graduate students identify innovative digital tools and resources that build on traditional research and teaching methods.
On-Request Workshops
The STEM Services team, along with other OU Libraries groups, is actively developing a growing selection of workshops that can be brought to your lab group, student organization, or classroom. These range from beginner level workshops that teach essential skills for success in research to deep dives into specific tools and methods.
Library Instruction & Research Consultations
Our Subject Librarians are eager to lead instruction sessions on library resources in your courses. We can come to your classroom or we can host a session here at University Libraries. You can request an instruction session online. We can also offer individual or group consultations for class projects, research, or literature reviews for undergraduates, graduate students, post-docs, staff, or faculty. You can setup a meeting by clicking on the name of any person above.
Open Resources
​University Libraries has open resources available for both teaching and research. The Open Educational Resources Guide details a growing number of resources available for numerous subject areas and the Alternative Textbook Grant is available to help make courses open. For research we have a number of tools to help make research more open including the Open Access fund to support scholarly publications in journals, expertise with Open Science Framework, and support for Open Data. Contact anyone on the team to learn more about these and other open resources.