Image
Image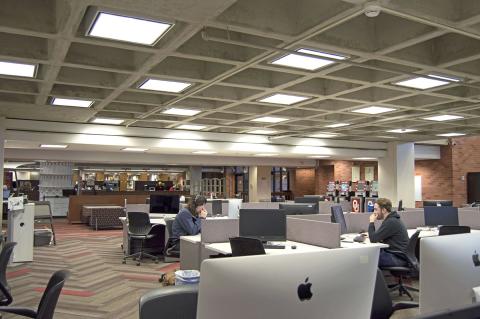 Description
The Loveridge Computer Lab is located on the main floor of Bizzell Memorial Library, next to the West entrance and across from the main Circulation Desk. A number of computers are available for OU students, staff, and faculty; additionally, customers not affiliated with OU can request a guest log-in from the computer lab staff. A variety of software is available for all users. Multiple scanners and printers are also available in this lab.
Today's Hours
This unit is accessible whenever the Bizzell Memorial Library is open.
Address
Bizzell Memorial Library
401 W Brooks St.
Norman, OK 73019
United States
Build Your Page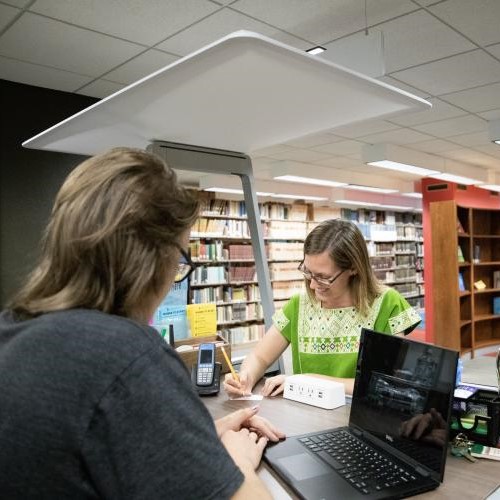 At the Research Help Desk located in the Loveridge Computer Lab, OU Libraries' student employees will assist you with your research questions, while also helping you become more comfortable and confident navigating the OU Libraries' website and databases.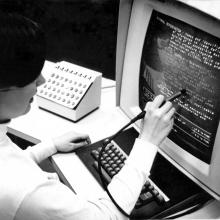 The computers in the Loveridge Computer Lab are equipped with a variety of software, including the Adobe suite and Microsoft Office.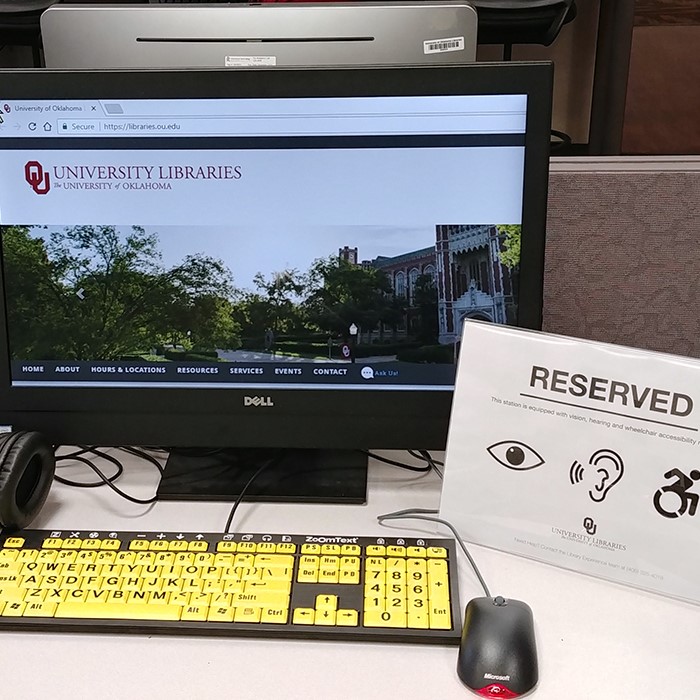 Assistive Technology Computer
The Computer Lab in Bizzell Memorial Library now features an assistive technology computer. The computer includes ZoomText software and keyboard, which allows for screen magnification and visual enhancements for low-vision users, as well as both JAWS and NVDA screen reader software for people who are blind or have low vision.