As part of the University of Oklahoma Libraries Digital Strategies and Innovation division, the Digital Scholarship and Data Services department brings expertise in the integration of data, technology, and information resources in digital research and scholarship. Specialties include data creation, data management, data manipulation, 3D services, informatics, visualization, and emerging technologies.
Tyler Pearson, Director, Digital Scholarship and Data Services
Tyler oversees the Digital Scholarship and Data Services Department which combines expertise to support researcher and scholarly endeavors in the digital realm through consultations, partnerships, and workshops. Specific domains include data management, digital scholarship, emerging technologies, informatics, 3D printing, and 3D scanning.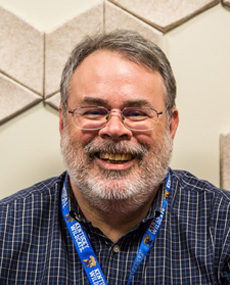 Mark Laufersweiler, Research Data Specialist
Data Services supports OU community members with their data needs. Consult with specialists and graduate assistants who are familiar with working with data, including management, analysis and visualization. With the ability to ask questions and receive guidance, Data Services is the focal point to help faculty, researchers, and students work with their data.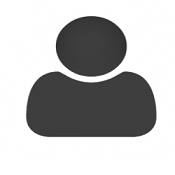 Vacant, Digital Scholarship Specialist
Digital Scholarship @ OU Libraries supports collaborative, cross-disciplinary research using emerging technologies. Through workshops, consultation, and training, our Digital Scholarship Specialist helps faculty and graduate students identify innovative digital tools and resources that build on traditional research and teaching methods.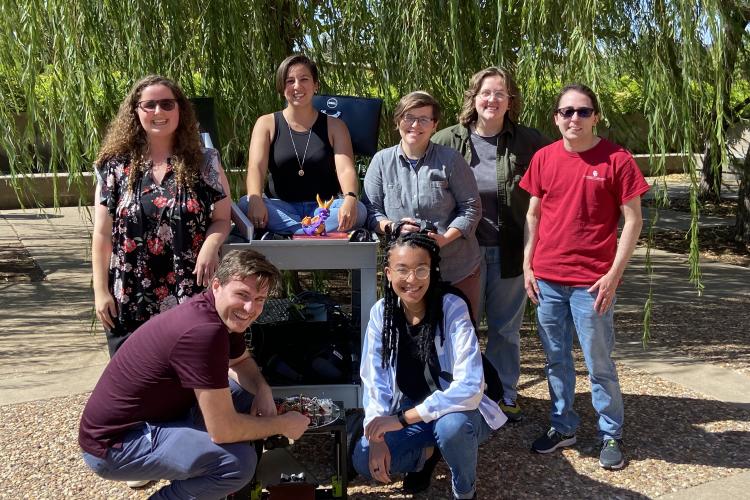 The emerging technologies unit is here to augment the research and instruction life cycle of the OU community through the application of new and underutilized technologies. While this team is always keeping an eye out for the next academic technology disruptor, the team currently focuses on 3D scanning and 3D printing.
Emerging Technologies Team:
Kristi Wyatt, Emerging Technologies Librarian
Jessica Lumry, Emerging Technologies Librarian
Upcoming Services & Workshops
No upcoming services or workshops at this time.