Image
Image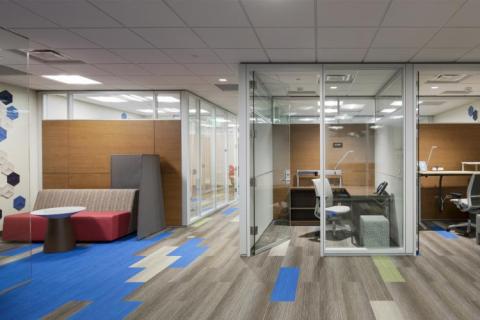 Address
Bizzell Memorial Library, Zarrow Family Faculty and Graduate Student Center
401 W Brooks St.
Norman, OK 73019
United States
Build Your Page
Data Services Office Hours have 
resumed for the Fall semester. 
Starting Wednesdays, open office hours will also be available 
1:00-3:00 pm hosted at the National Weather Center Library 
located on South Campus. 

Check Open Office Hours below for details.   
The Data Services Unit, formerly known as the Data, Analytics, Visualization, and Informatics Syndicate, supports OU community members with their data needs. Consult with specialists and graduate assistants who are familiar with working with data, including management, analysis and visualization. With the ability to ask questions and receive guidance, Data Services is the focal point to help faculty, researchers, and students work with their data.
Topics Data Services Consults On

Information Specialists will host open office hours where faculty, graduate students and staff are encouraged to visit and ask questions. 

Assistance is available for the following:
Python and R for informatics
Natural language analysis
Web scraping
Artificial Intelligence / Machine Learning
High performance computing/working with OSCER

OU's high performance computing center 

Geographic Information Systems (GIS)/maps
How to Connect with Data Services
Bizzell Library
Lower Level II 
Room 2102
and 
OU Libraries offers workshops targeted to researchers of all levels (students, postdocs, faculty, and staff) to increase working efficiency with understanding of research and data better practices. Workshops focus on a broadly targeted mix of concepts and tools.
Areas

Survival Skills
Better Practices
Workflow Tools
Library Instruction
E-mail Lists for Data Services News/Office Hour changes and UL Workshops
Several email lists have been created for those who are interested in receiving more information regarding up-coming University Libraries workshops and news and hours related to Data Services. In addition, changes in the open office hours will be sent to the list. You can add and/or remove your email from these lists at your convenience.  Data Services email list signup.  UL workshops email list signup.
Technology
Technology

Description
Wi-Fi access is available in all rooms of the library. Instructors and students can access the internet by wirelessly connecting to the University's wi-fi network.