Image
Image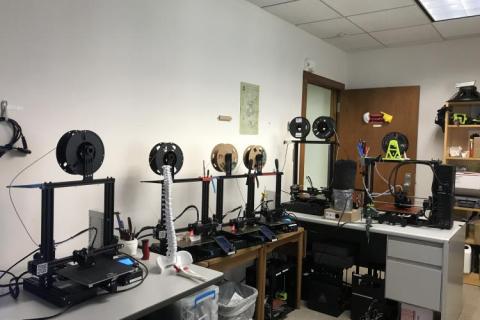 Description
Research 3D Printing supports campus research through 3D printing consultations and services. Unlike the Library MakerSpace, print times can exceed 12 hours and a variety of filaments are able to be printed with, such as: PLA, PETG, TPU, and ASA. Examples of what we can print include rapid prototypes for research and tactile manipulatives for course integrations. A notable and lasting project is Bones on Loan. This project allows patrons to check out 3D printed bones from the circulation desk.
Address
Bizzell Memorial Library
401 W Brooks St., RM 149B
Norman, OK 73019
United States
Build Your Page
Who can use Research 3D Printing?

Research 3D Printing is available to all OU students, faculty, and staff. If the requested print is not academic/research based, however, it must go through the Library MakerSpace.

Where is Research 3D Printing?

Research 3D Printing is located in Room 149B of the Bizzell Memorial Library.

How do I get started?

Schedule a consultation with Jessica Lumry.

How much does it cost to 3D print?

Most research printing for the OU community is free. Any projects that require the use of materials or equipment not currently maintained in the lab will require additional support.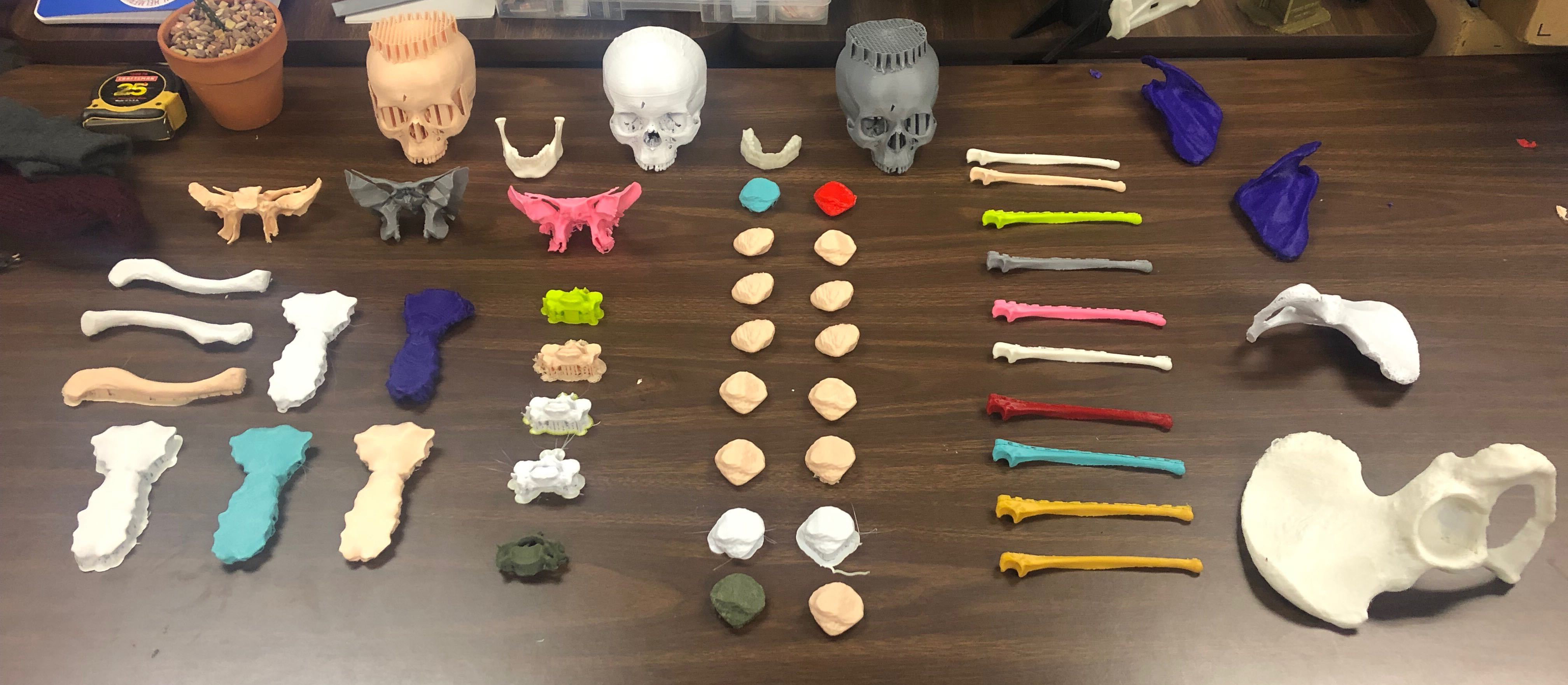 Bones on Loan
While learning skeletal anatomy, students are often asked to purchase bone sets that are low resolution and carry a large price tag. Using 3D scanning, browser-embedded 3D models, and 3D printing, OU Libraries has found a way to remove this cost to students while increasing the resolution of the bone replicas. 
Technology
Technology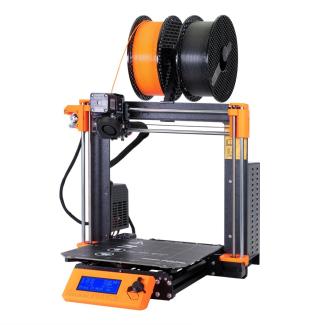 Description
3D printers are available at the Library MakerSpace or at Research 3D printing. 3D printers are rapid prototyping technology that enable users to take 3D models and designs and translate them into physical objects. They're being used for a wide array of applications beyond just industrial prototyping. They open up a wide array of possibilities from one-off parts to iterative design, engineering, and artistic expression. The Library MakerSpace offers a variety of 3D printers which use low-cost PLA filament, enabling patrons to explore and test the possibilities of the technology. The Library MakerSpace offers 3D workshop for hands on training. Workshops are listed on the libraries Events calendar.

Description
Wi-Fi access is available in all rooms of the library. Instructors and students can access the internet by wirelessly connecting to the University's wi-fi network.