Image Media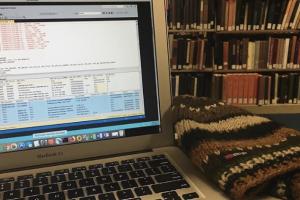 The Discovery Services department is responsible for the management and upkeep of library service platforms and software. These responsibilities include but are not limited to:
maintaining the appearance and functionality of the public-facing discovery layer and link resolver (Discover);
managing the access and authentication software (EZProxy) that enables access to library resources from off-campus;
administration of the library service platform (Alma);
administration of the inventory control software (Zasio) used at OU Libraries' offsite storage facilities;
administration of the Lean Library research tool.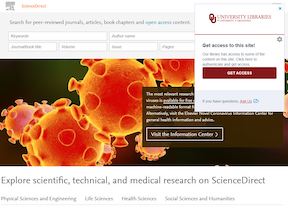 Libraries Streamline Online Research with New Research Tool
Over the past few years, OU Libraries has made a commitment to increase access to online resources and library materials to meet the needs of modern research. When COVID-19 unexpectedly closed the libraries' physical locations in March 2020, these online resources helped the libraries support teaching, learning and research on campus -  from a distance. OU Libraries has recently launched a new research tool, Lean Library, to make accessing these resources as streamlined as possible.

"[Lean Library] is super cool," said Dean of the Graduate College Randy Hewes. "I just used it to access an article in Neuron. One click, popped up, done. I'm so excited!" 

For more information about downloading and using this resource, visit the libraries Lean Library page.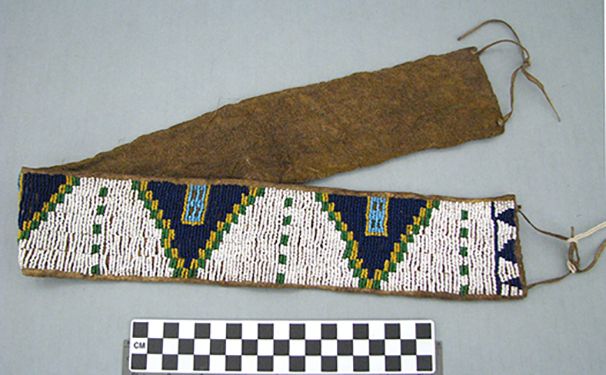 Beyond Books: Making Museum Artifacts Searchable
OU Libraries strives to make information easily discoverable. A collaboration with the Sam Noble Museum makes items from the museum's ethnology, classics, and art collections searchable through OU Libraries website to increase access for research and scholarship. "Because these items include artworks, cultural artifacts and a variety of other objects, they do not circulate and are not on display in the museum," said OU Libraries systems librarian Cari Roberts. "Thumbnails of each object display next to the brief records and a larger image can be seen by clicking on a link. This is something that we have never done before and it has been a great success."

Daniel Swan, interim director of the Sam Noble Museum, professor of anthropology, and curator of ethnology, said the opportunity to make the objects searchable through the OU Libraries website "represents a major point of progress in our efforts to increase student access and utilization of the museum's collections."
 
"We hope that students will be inspired to contact the museum and utilize the collections in new and exciting manners during their educational experience at the University of Oklahoma," said Swan.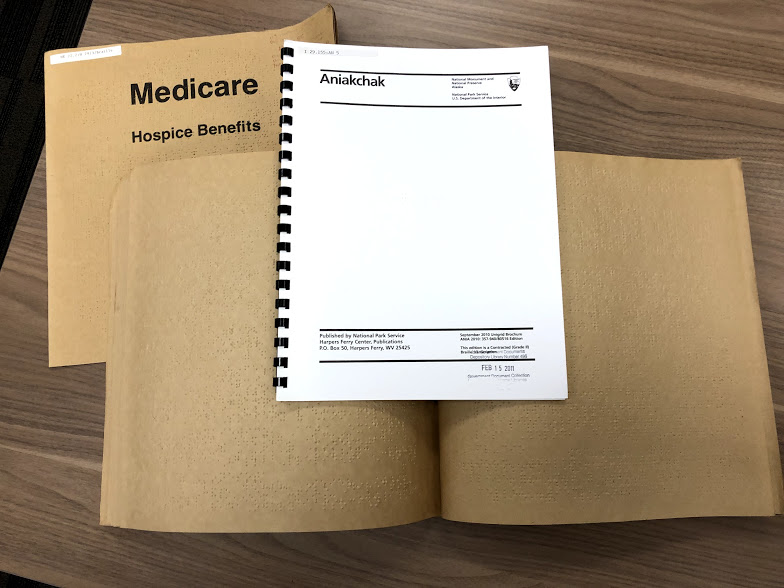 In response to OU Libraries ongoing efforts to improve access and better serve patrons with disabilities, a new search function is now available to help visitors find Braille printed items.

In searching for content on the OU Libraries website, there was no mechanism in place to search specifically for items printed in Braille. Systems librarian, Cari Roberts took the initiative to consult with Ila Grice Coffman, interim head of description and access for OU Libraries, to find out how items printed in Braille could be isolated using information in the file records. Roberts applied that information to customize a search option, creating a category type for books printed in Braille. Now searchers can filter for "Braille Books" under "material type" in the advanced search box using the Discover tool and search the 489 Braille printed items available through the OU Libraries with one easy search.

Increasing Access to Native American Languages
Following the success of incorporating artifacts into OU Libraries online records, the Native American Languages division of the Sam Noble Oklahoma Museum of Natural History has again partnered with OU Libraries to add nearly 8,000 items from the museum's languages collection to the libraries Discover! database to increase access for research and scholarship. Among the customizations required to make these assets findable, OU Libraries metadata and systems librarian added more than 200 new languages to the system.

Raina Heaton, assistant curator of the Native American Languages Collection, said, "Thank you so much! We have already seen a significant increase in collection use these past few weeks thanks to you."

View the records now online.
by Jennifer Watson and Cari Roberts
Discover (2022)
|  Search Type |  # of Searches |
| --- | --- |
|  advanced search |  264,308 |
|  basic search |  138,341 |
|  Operating System |  Sessions |
| --- | --- |
|  Android |  7,544 |
|  Chrome OS |  7,655 |
|  Linux |  1,784 |
|  Mac |  213,047 |
|  Windows |  280,982 |
|  iOS |  19,474 |
| Device Used for Access | Percentage |
| --- | --- |
|  laptop/PC |  95% |
|  mobile |  5% |
|  Resource Type |  # Accessed |
| --- | --- |
|  e-books |  56,3787 |
|  journals and newspapers |  311,213 |
|  maps |  31 |
|  music |  297 |
|  visual material |  2,162 |
EZProxy

Provides off-campus users with proxied access to 375 databases and thousands of e-resources. EZProxy facilitates access to over 3,500 e-resource domains.
Zasio

Software used for space management in off-site storage facility, the Library Service Center (LSC.) The specific bay, aisle, shelf, and box location are tracked for each item placed in high-density storage so that it can be quickly and easily retrieved, when requested.
 
7,180 items were ingested at the LSC, last year.
427,954 item records currently being managed in Zasio.