As part of the University of Oklahoma Libraries (OU Libraries) Scholarly Communication & Collection Management division, the Open Initiatives & Scholarly Communication unit provides advocacy, information, programs, and services designed to increase information access, equity, and inclusion. Our full range of Open @ OU services and initiatives are detailed at open.ou.edu.

We hold hybrid open office hours on Fridays from 9:30-11:30 a.m. via Zoom and in Collaboration Room LL2104 of the Data Services Unit (formerly DAVIS), on Lower Level 2 of the Bizzell Memorial Library.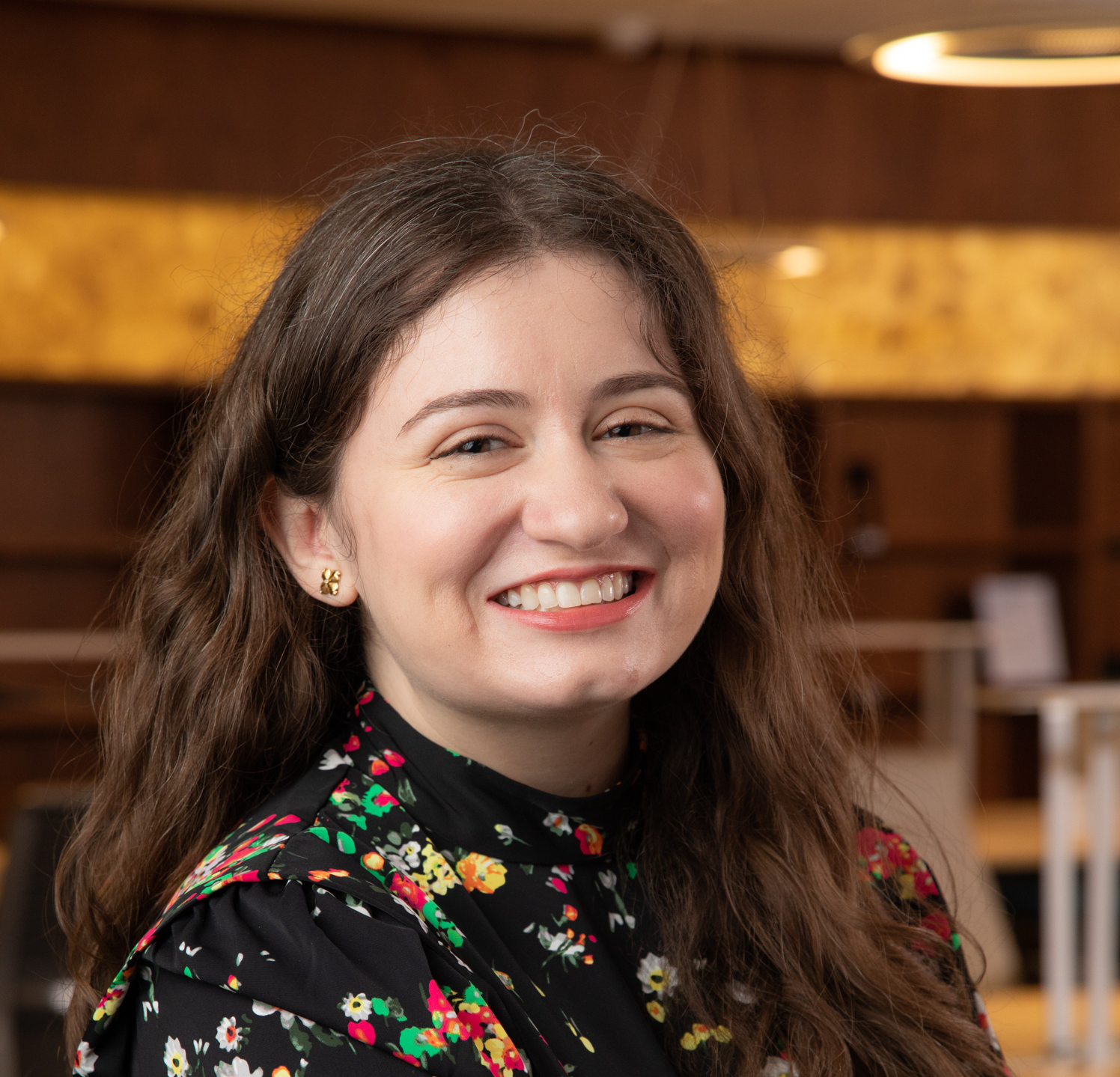 Morgan works to increase awareness and adoption of open educational resources (OER) to reduce course material costs for students. She also manages the OU Libraries' Alternative Textbook Grant (ATG), which awards instructors up to $2,500 to abandon costly course materials in favor of those available to their students for free. OER allow faculty to customize their course materials to meet their pedagogical needs. The ATG has saved OU students over $4M in course material costs since 2014. You can reach Morgan at mwbriles@ou.edu.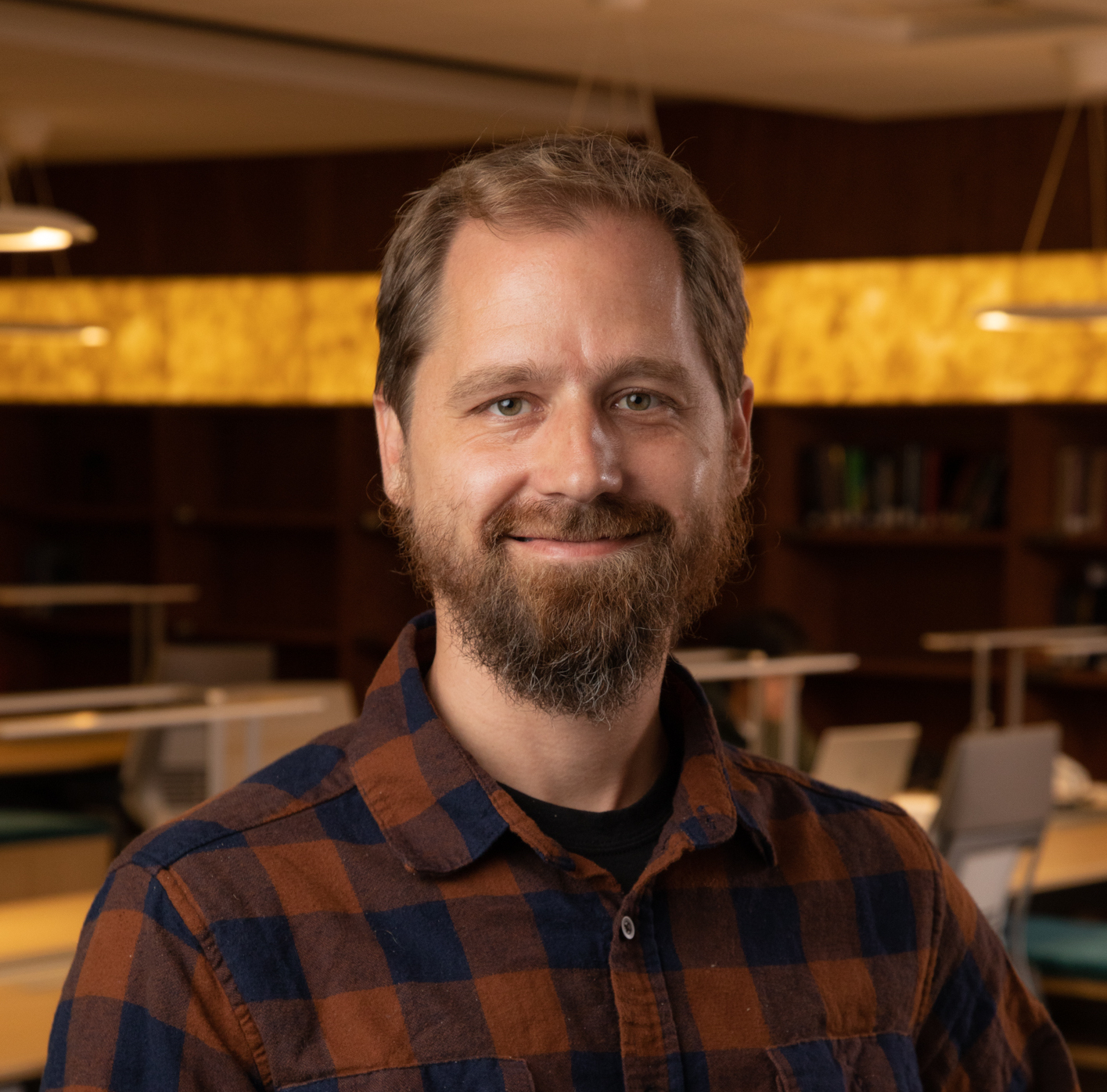 Nicholas manages the OU Libraries Publishing Services, offering journal hosting for faculty-driven, peer-reviewed open access publications. Our team will help you create a new journal or migrate an existing journal to our platform. We are committed to hosting journals that cover diverse, unique, and underrepresented fields and topics. Nicholas also coordinates our Profiles in Open series, highlighting OU scholars who are "working in the open." You can reach Nicholas at nwo@ou.edu.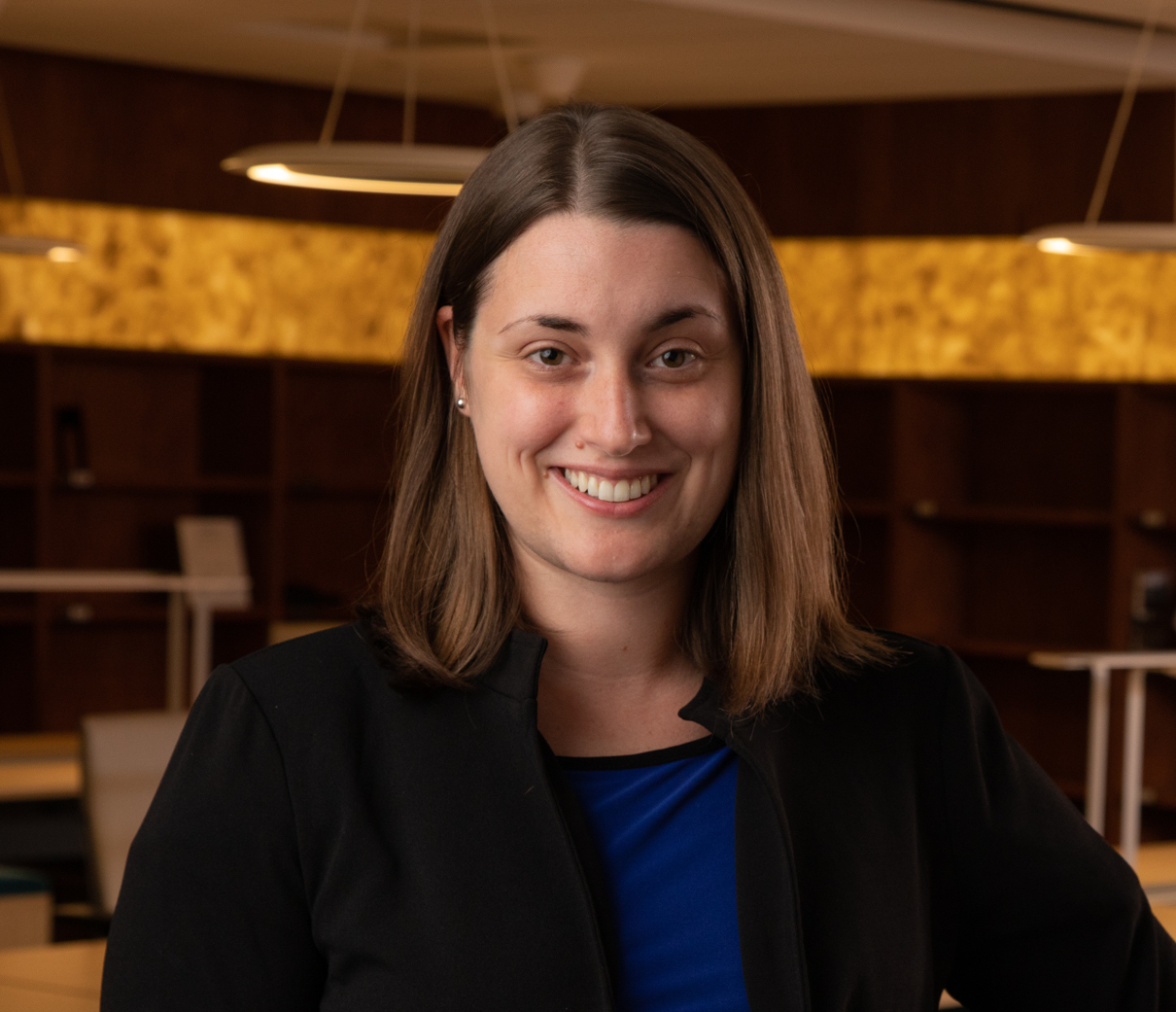 Melissa oversees the unit and is the primary contact for the institutional repository (SHAREOK), which is the home for the intellectual output of OU, Oklahoma State University, and the University of Central Oklahoma and houses digital theses and dissertations, faculty publications, open access publications, open educational resources, institution-specific content, and much more. She also manages publication subvention funding and can be contacted with questions regarding publishing discounts, copyright, open licensing, fair use, and other scholarly communication topics. You can reach Melissa at mhseelye@ou.edu. 

Upcoming Events & Workshops
Details for Fall 2023 events coming soon.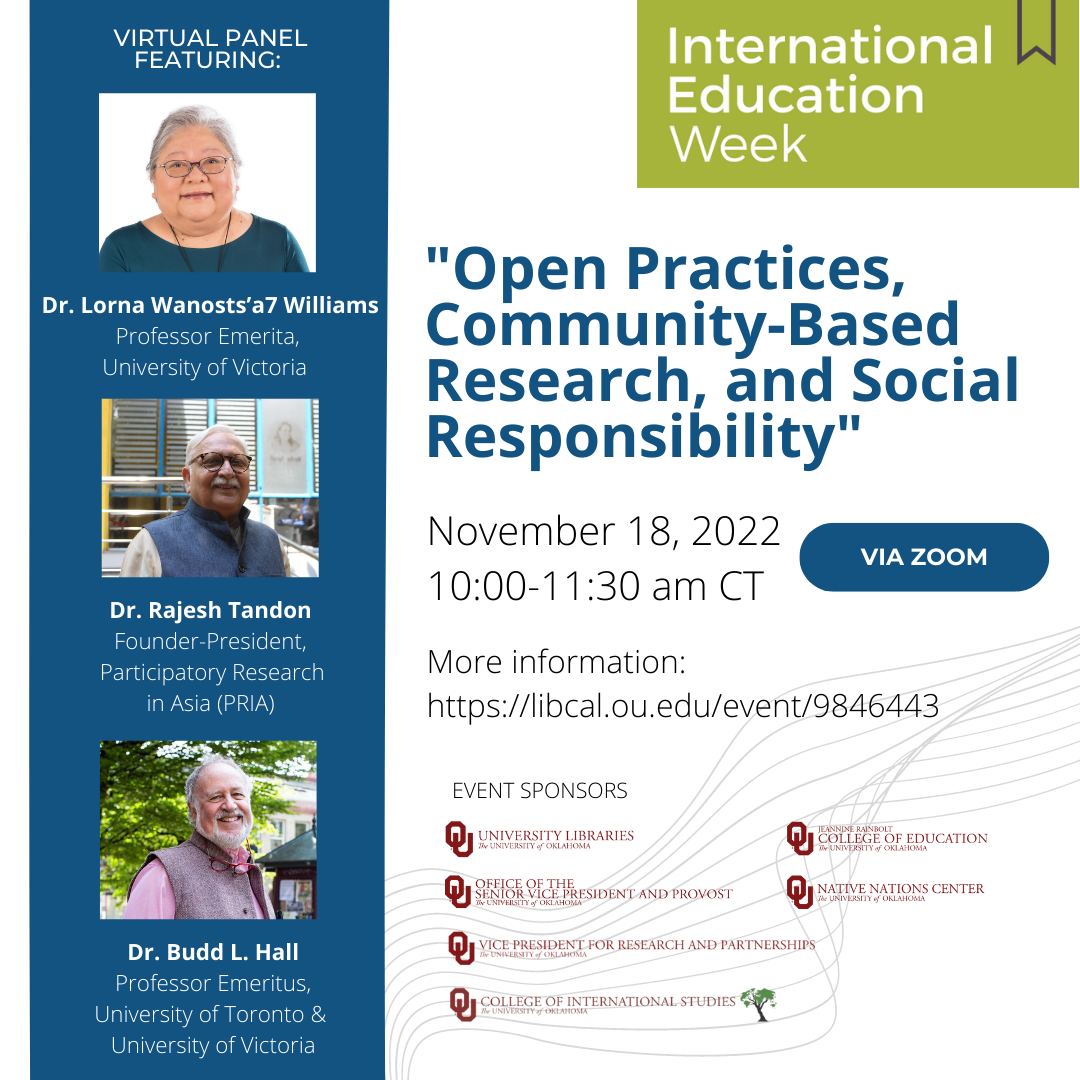 Open Practices, Community-Based Research, and Social Responsibility
November 18, 2022
In celebration of International Education Week, this virtual panel discussion featured three leaders in the global advancement of open research practices, who co-authored the 2020 Canadian Commission for UNESCO brief "Open Science Beyond Open Access: For and with Communities, a Step Towards the Decolonization of Knowledge." The event was co-sponsored by the Office of the Senior Vice President and Provost, Office of the Vice President for Research and Partnerships, Boren College of International Studies, Rainbolt College of Education, and Native Nations Center.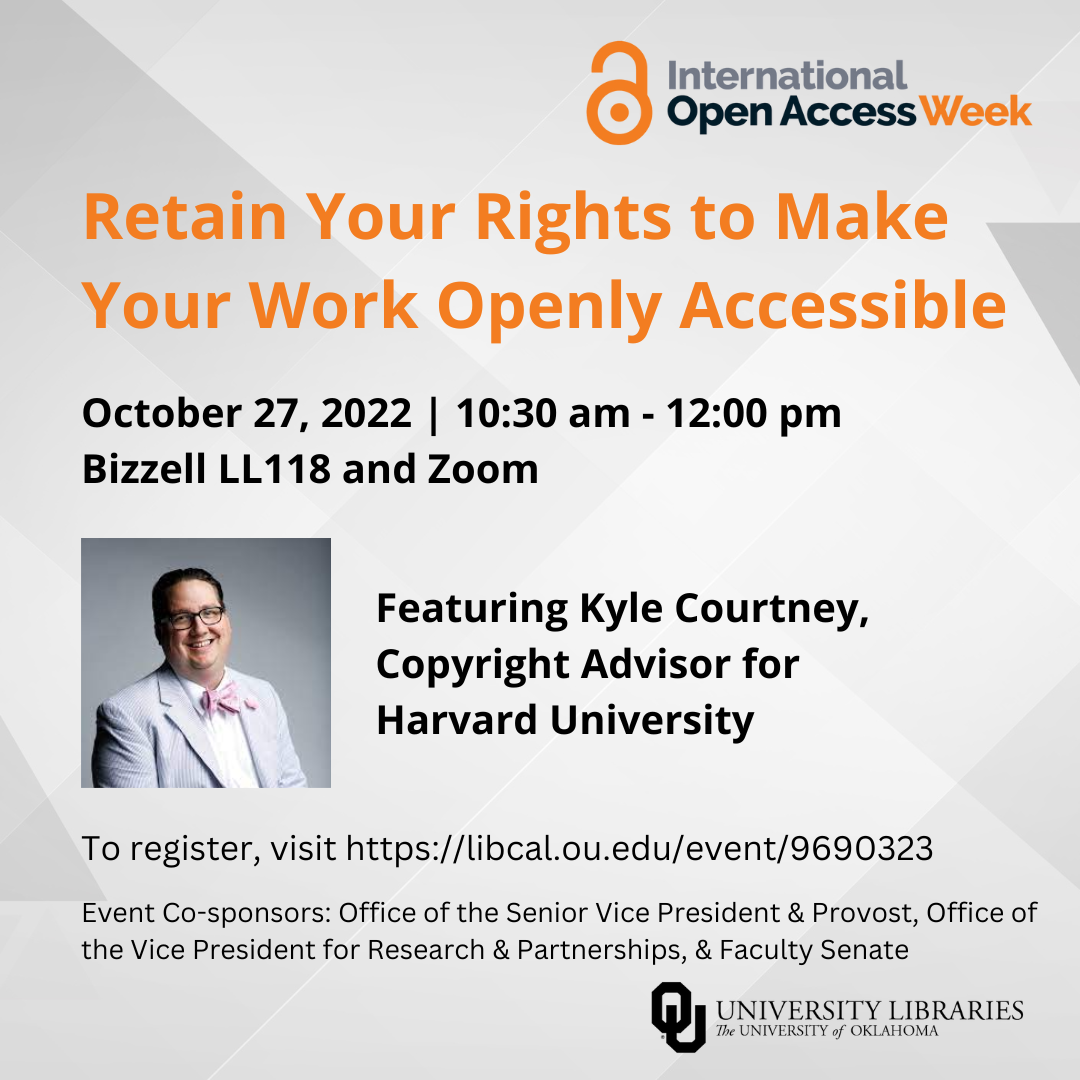 Retain Your Rights to Make Your Work Openly Accessible
October 27, 2022
With the August 2022 announcement of a new White House policy requiring federally-funded research to be made publicly available upon publication, there is no better time for researchers to learn more about and leverage their rights as authors. In celebration of International Open Access Week, this event featured a presentation by Kyle Courtney, an internationally recognized lawyer and librarian who is the Copyright Advisor for Harvard University. He spoke about open access, author rights, and the success of Harvard's open access policies. This event was co-sponsored by the Office of the Senior Vice President and Provost, the Office of the Vice President for Research and Partnerships, and Faculty Senate.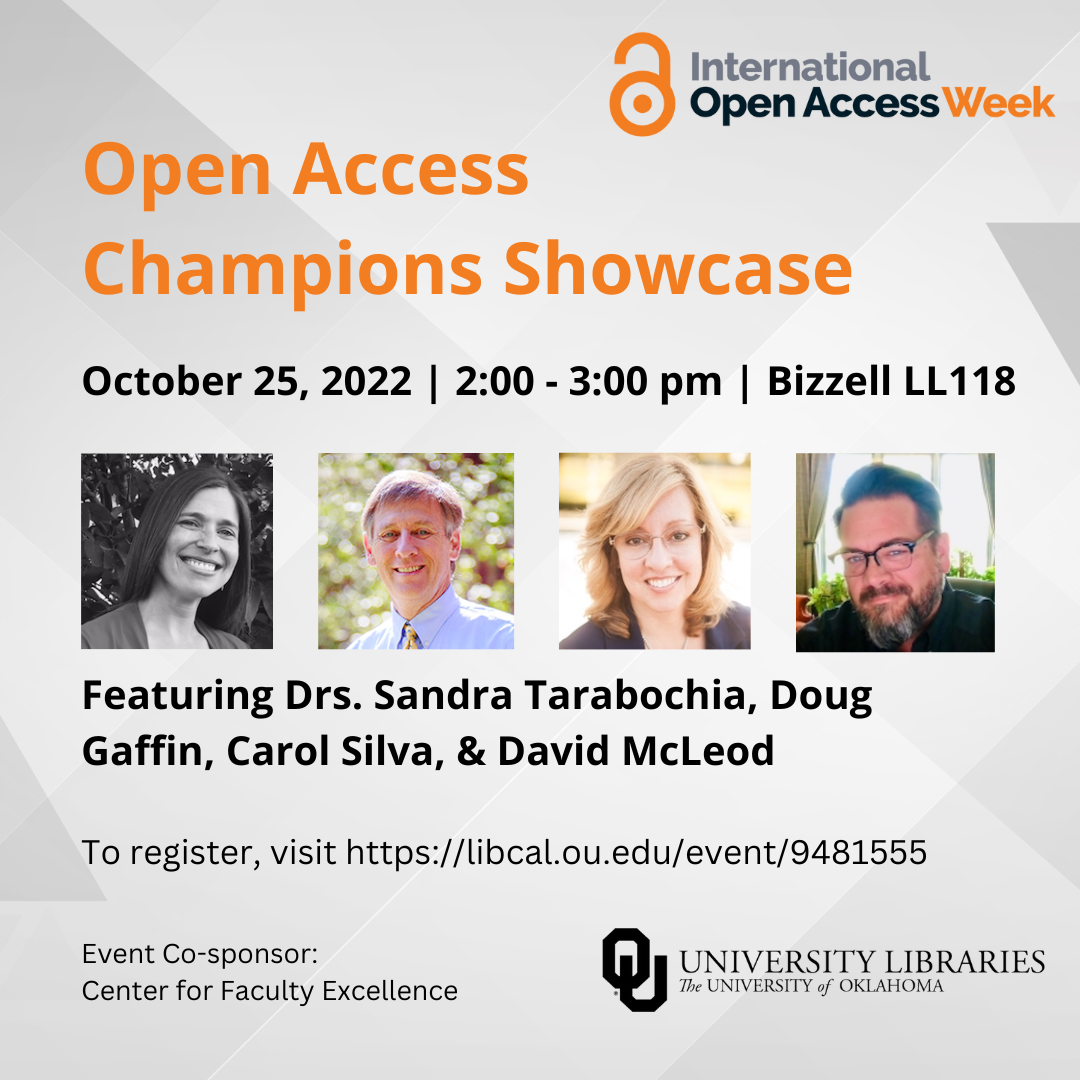 Open Access Champions Showcase
October 25, 2022
OU Libraries celebrated International Open Access Week with a panel discussion featuring open access champions Drs. Sandra Tarabochia, Doug Gaffin, Carol Silva, and David McLeod. They spoke to their experiences contributing to a variety of open access publishing and open education initiatives and then responded to questions from the audience. This event was co-sponsored by the Center for Faculty Excellence.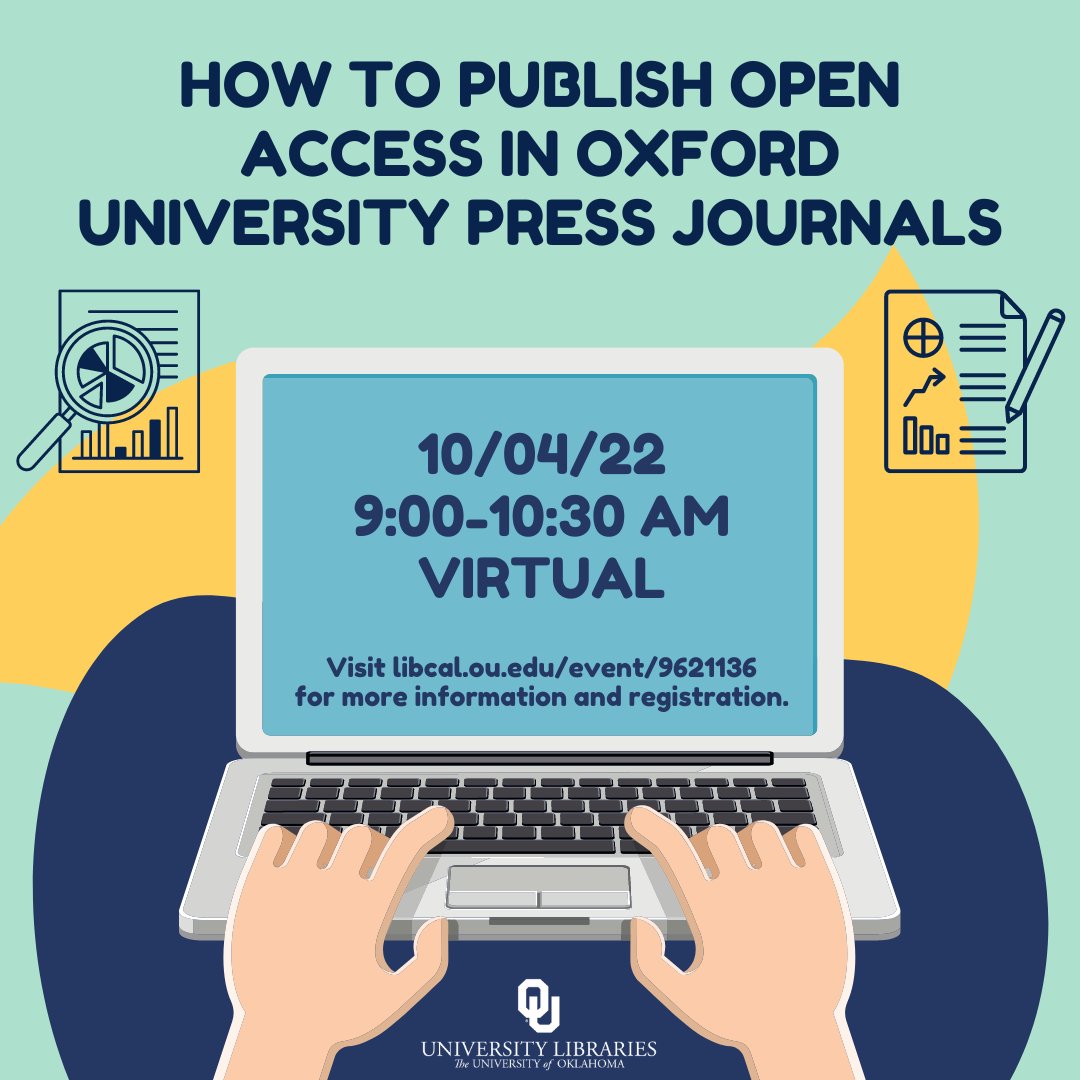 How to Publish Open Access in Oxford University Press Journals
October 4, 2022
Open access publishing costs for Oxford University Press (OUP) journals are waived for University of Oklahoma-affiliated authors from January 2022-December 2024 through an OU Libraries read & publish transformative agreement. OUP offered this virtual session to talk OU authors through the steps for publishing in OUP journals and taking advantage of the read & publish agreement. Contact Director of Open Initiatives & Scholarly Communication Email Melissa Seelye for the session recording.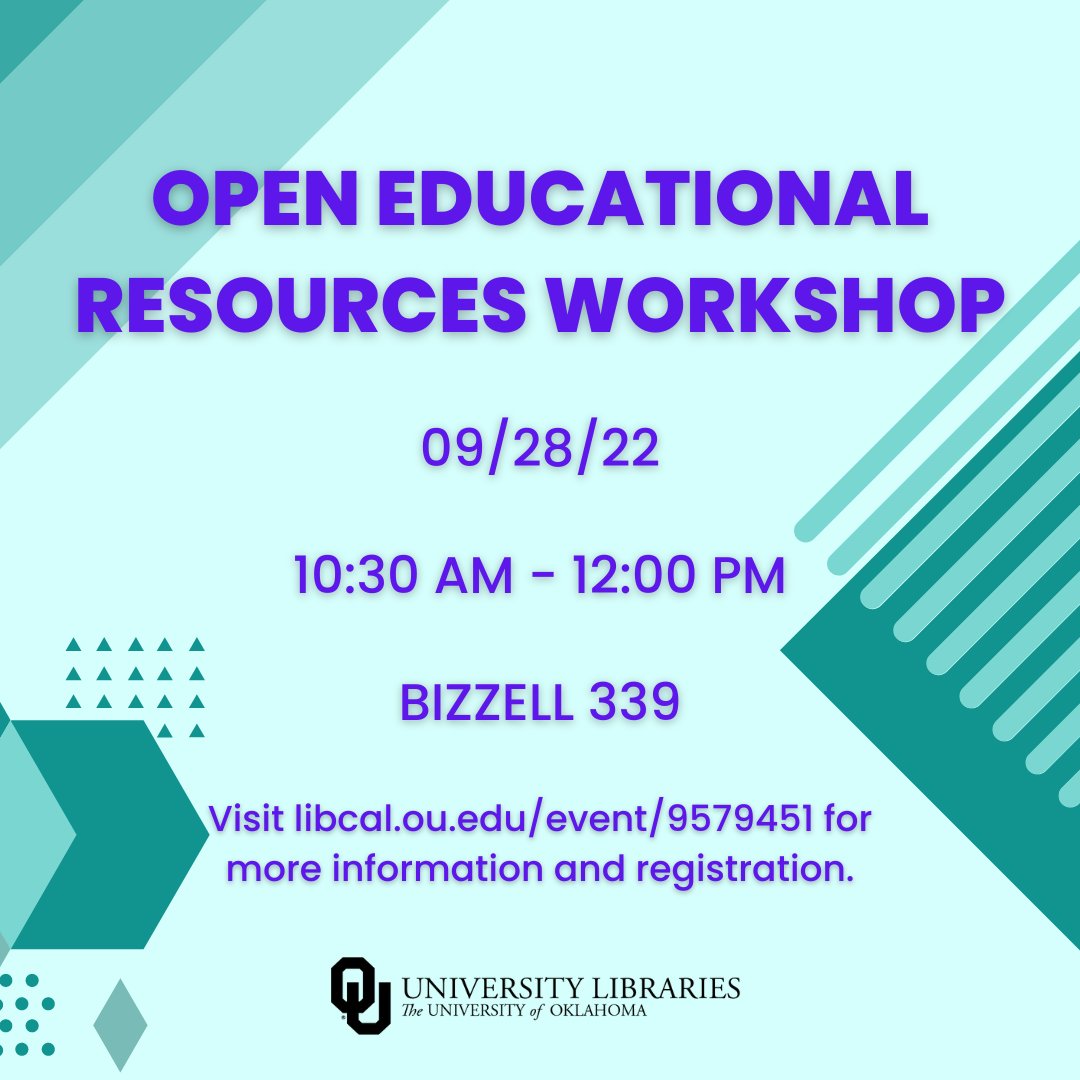 Open Educational Resources Workshop
September 28, 2022
During this workshop, OU faculty learned about open educational resources (OER) and the benefits they can bring to student learning and faculty teaching practice. This workshop is available on demand, and interested departments or units can contact Open Educational Resources Librarian Email Morgan Briles for more information.